Media is called to be the fourth pillar of democracy, it provides a vision to society, media has the power to build or fall anything or anyone in the world, especially during this extensively growing social media age, where judgments are like digesting pills everyone is taking one after having food (News). The number of Influencers has increased, viewership has broken records, Today raw media is suffering from an identity crisis, and entertainment media is counting numbers.
The presence of media in sports has increased in the past few decades, leagues like the 'Indian premier league, 'Indian super league', 'Premier Badminton League' have gained the interest of many people across the world. Grabbing the attention of the media to cover these leagues in and out.
Let's talk about the ethical dilemma first, the mass media tends to follow a specific pattern when representing/covering sport, this includes broadcasting of sports competitions and presentation of elite athletes as contemporary legends. A broad range of teaching and research needs to be done when the aspects are very sensitive, one wrong word or one wrong context can make a huge difference in this industry.
Just take Sunil Gavaskar's comment on Virat Kohli as an example, In the IPL match between RCB and PUNJAB Kohli dropped few catches, While Kohli was still at the crease, Gavaskar, broadcasting in Hindi, said the India captain is keen to improve and he knows that he can do so only by practicing more and more. He then added that during the lockdown, Kohli faced only Anushka's bowling.
However, the comment triggered an uproar on social media on Friday with some fans of Kohli and Anushka demanding Gavaskar's sacking from the Star Sports commentary panel. Anushka also issued a statement on her Instagram Stories, saying Gavaskar's remark was "distasteful".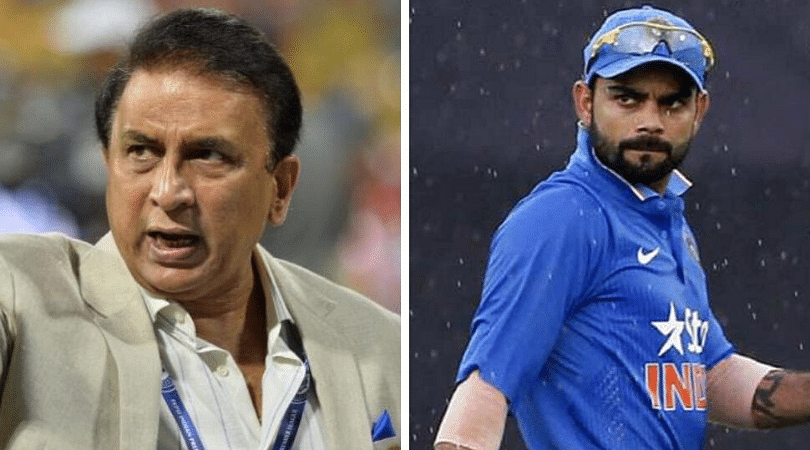 Gavaskar in his defense said his comments were not understood in the right context and rebutted allegations that he had been "sexist". "Virat also had no practice and the only practice that they had when they were seen playing in their building compound and Anushka was bowling to him. That's what I said.
Media also holds the power to turn any sport into a popular one,
The media conditions society's vision and understanding of the sport. In a certain way, the media provides a narrative that exerts a didactic influence on the concept of sport and physical education. A conception of the mass media is provided by Hyuk-Lee et al. (2009) as sources of information about a recent event, which generates a growing interest. Furthermore, the transmitted message is developed according to criteria of topicality, objectivity, and simplicity, which aim to produce a message with the widest reach possible. In this sense, what is determined as "newsworthy" content in sport is therefore governed by these criteria?
Sports media is also now taking a huge leap towards being Analytics media, it is said that a major part of sports media is nothing but analytics.
Through various types of media, a high level of interest of spectators in sport, in general, is generated and research makes it possible to identify the conditions in which the modern culture and communication industry develops. the potential and influence of the content of sports information is relatively unexplored territory. Visual analysis and off-field reporting will play a big part in the future.